3 tags
NBN enters big launch deal with Arianespace →
5 tags
NBN Co taps Arianespace for two satellite launches...
The Australian National Broadband Network (NBN) expanded its business partnership with French company Arianespace after signing an agreement worth $300 million to procure and send two Ka-band satellites into space, which are expected to be both operational in 2015. California-based Space Systems/Loral is currently building the Australian satellites which has a design life of 15 years. The...
2 tags
1 tag
2 tags
Library prank sends Armstrong books to fiction... →
infoneer-pulse: A prank note in an Australian library declaring that disgraced cyclist Lance Armstrong's books would be moved to the fiction section has gone viral on the Internet, with one commentator declaring: "Hell hath no fury like a librarian". "All Non-Fiction Lance Armstrong Books, including 'Lance Armstrong - Images of a Champion', 'The Lance Armstrong Performance Program and 'Lance...
3 tags
2 tags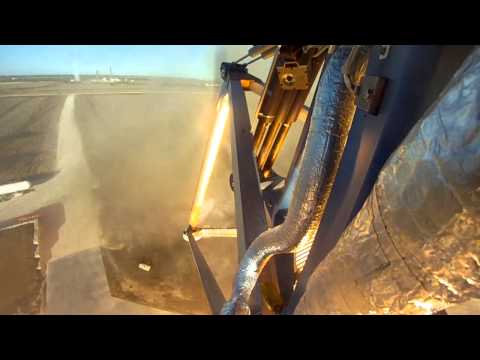 2 tags
Boeing 787 Dreamliners grounded by FAA after...
breakingnews: The Federal Aviation Administration on Wednesday grounded all Boeing 787s pending a safety check of the plane's lithium batteries after a Dreamliner was forced to make an emergency landing in Japan. KIROTV said the agency said it will work with Boeing and U.S. air carriers to develop a plan allowing 787s to "resume operations as quickly and safely as possible." More from KIROTV...
3 tags
2 tags
sagan|sense: Trace space back to you: 20 everyday... →
Have you ever wondered how space exploration impacts your daily life? Every year since the mid-1970s, NASA has published a list of space technologies that have been integrated into everyday items. The tangible benefits span from life-saving medical devices to protective eyewear. To…
2 tags
2 tags
Demand for Increased Satellite Poses Potential...
Australian national broadband network (NBN) builder is currently facing potential difficulties of providing fast services to distant regions as the current interim satellite arrangement's popularity climbs up. Australians both in remote and rural areas are utilizing the satellite for broadband speeds of up to six megabits per second (Mbps) download/one Mbps upload. In a statement, Australian...
NewSat Ltd invests on iDirect Evolution satellite...
newsataustralia: NewSat Ltd has purchased iDirect's Evolution satellite hub as part of its investment in upgrading networks in anticipation for the company's Jabiru Satellite Program. The first Ka band satellite, the Jabiru 1, is already slated for a 2014 launch. Aside from the satellite hub, NewSat is also upgrading to the SatManage 5.2 network management software that will enable improved...
6 tags
SpeedCast acquires Australian Satellite...
One of the leading telecommunications providers in Asia, Africa, and the Middle East acquired Adelaide-based Australian Satellite Communications. SpeedCast, with offices in Hong Kong, Malaysia, and the Middle East, has completed its purchase of ASC, as part of its strategy for global expansion and growth. ASC has been delivering satcom services to various sectors down under, including the mining,...
8 tags
NBN picks site for satellite ground station in NSW →
The NBN Co said that it has picked a site for the satellite ground station in New South Wales which will be 9 kilometers from the mining city of Broken Hill. According to Matt Dawson, the Program Director for Satellites of the broadband project, the new location will deliver high-speed Internet on satellite service across the outback including distant communities in Yanco Glen and Menindee.
4 tags
STEP Electronics installing SATCOM in Australian... →
Australian company STEP Electronics recently secured a four-year, multi-million dollar contract with the Federal Government of Australia to install and support a satellite communications system in embassies and government offices throughout Australia and the rest of the world.
6 tags
NBN is shelling out $180 million for satellite...
After having announced the locations for satellite ground stations, NBN Co. has finally awarded the construction contracts worth $180 million to two construction firms. The company said that it has chosen Bunbury-based Perkins and Melbourne-based Cockram Corp to build the ten satellite stations spread across Australia. Cockram has been awarded contracts for six teleport facilities in the states...